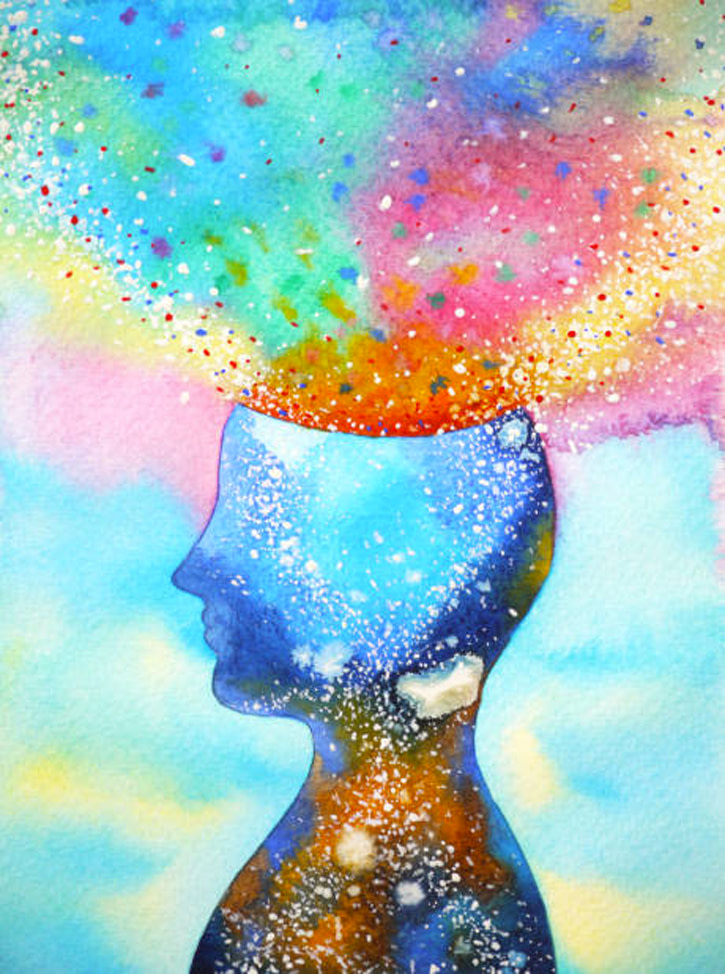 There are many paths, and many names for our Self transformation, but all paths have to navigate through the "roadblocks" of the subconscious mind.
Often the subconscious is like a mine-field of limiting beliefs and old outdated "programs" that are no longer worthy of who you are, or who you are becoming.
These limiting subconscious beliefs affect all aspects of your life including; your relationships, self-esteem, financial prosperity, career choices, even your health and fitness.
PSYCH-K® helps you clear a safe path through those "roadblocks" to a new place of expanded potential in every area of your life.
A non-invasive, interactive process of change.

A process of change that allows connection with the superconscious / higher self to establish if a specific change is in our best and highest interest in line with our soul's purpose.

A simple, yet powerful process used to change limiting beliefs that are self-sabotaging into enhancing beliefs that are self-supporting.

A unique blend of various tools for change, some contemporary and some ancient.

Derived from scientific research in brain dominance theory as well as ancient mind/body wisdom.

A groundbreaking approach to facilitating change at the subconscious level.

A process that transcends the standard methods of visualization, affirmations, will power, and positive thinking.

Especially effective in the areas of behavioral/ habit change, wellness and stress reduction.
Question people eventually ask themselves:
Why doesn't my life look like the wisdom I possess? I know the right thing to do, but why don't I do it?
PSYCH-K® is all about turning your wisdom into a habit rather than an effort. You can stop trying to do "better," and actually do better. Happiness becomes more like a self-fulfilling prophesy than a day-to-day struggle.
Applications of PSYCH-K®:
Release fears and phobias

Weight Loss

Improve Sports Performance

Improve Self-Confidence/ Self-Esteem

Health Issues/ The Mind/ Body Connection/ Placebo

Change self-defeating patterns in relationships

Change prosperity programs to ones that support you

Create subconscious beliefs that foster a healthy spiritual outlook on life.

Beliefs affect: Self-Esteem, Relationships, Prosperity, Job Performance, Mental Health, Physical Health, Spiritual Outlook – Remember Your Beliefs Create Your Reality!
Watch this Video to fund out more about PSYCH-K®
How can you experience PSYCH-K®?
A PSYCH-K®️ session lasts for 90 minutes (first appointment) and where you will begin by having a chat about what it is that you are currently experiencing in your life that you want to change. Once you have identified your current experience, we will look at what experiences you would much rather be having instead. These new, desired experiences are your goals, which will be turned into emotionally meaningful goal statements. These statements will then be programmed into your subconscious mind, giving you the drive and motivation to create your new, desired experiences.
The PSYCH-K®️Balances create potential for us. Making a change in the subconscious mind is like planting a seed. We plant the seed/new belief during the Balance process and then we need to water the seed to bring it to full fruition. The equivalent of watering the seed in PSYCH-K®️ is to create an action plan. During the last part of your session, you will create an achievable action plan, taking your new change from the subconscious mind into your conscious reality.
Meet Deepa Arora – Certified PSYCH-K® Instructor
On this journey of evolving consciousness, I am immensely in gratitude to have found PSYCH-K®️. I had been practicing different modalities as a Consciousness coach and Psychotherapist for over 10 years but for me PSYCH-K®️ is like water to fish. My life purpose is to support mental, emotional and physical wellbeing through teaching PSYCH-K®️ as well as facilitating PSYCH-K®️ sessions as we definitely can rewrite our destiny by rewriting our beliefs. I have witnessed magical results personally and professionally and I am happy to serve always – Deepa Arora, Certified PSYCH-K® Instructor
Basic Workshop
This is the foundational course for all of PSYCH-K®. For some people, this is all the PSYCH-K® they will need to help transform self-limiting beliefs into self-enhancing ones! It is our limiting beliefs that often determine the limits of what we can achieve in life.  
Here's what you will learn in the workshop:
How to communicate with the subconscious mind, using a unique muscle testing protocol.

Two different processes for changing subconscious beliefs, i.e., the New Direction Balance, and the Resolution Balance.

A goal clarification process, called, VAK to the Future, that makes it easier for the subconscious mind to better understand and assist you in achieving your goals.

How to create well-formed, and compelling goal statements to enhance any area of your life.

Differences between the subconscious, conscious, and superconscious mind, and the role of each in changing limiting beliefs.

How to facilitate belief changes with yourself and others.
Here's how you can benefit from attending this workshop.
Align Your Beliefs with The Principles of Nature
Tap into the Wisdom of Nature to create sustainable joy and happiness in your life.
Spirituality
Release subconscious resistance to experiencing your connection with Divinity.
Relationships
Create beliefs that support you in having healthy, loving relationships.
Health / Body
Reduce "emotional stress" and program your body /mind for optimal health and vitality.
Grief / Loss
Resolve painful memories and find greater peace and happiness.
Self-Esteem
Discover beliefs that can help you to deeply appreciate and accept yourself.
Prosperity
Replace old attitudes about money and change self-limiting beliefs about financial prosperity.
Personal Power
Increase your self-confidence and willingness to take positive and decisive action in your life.
Find out their experience from our PSYCH-K® Workshop Participants!